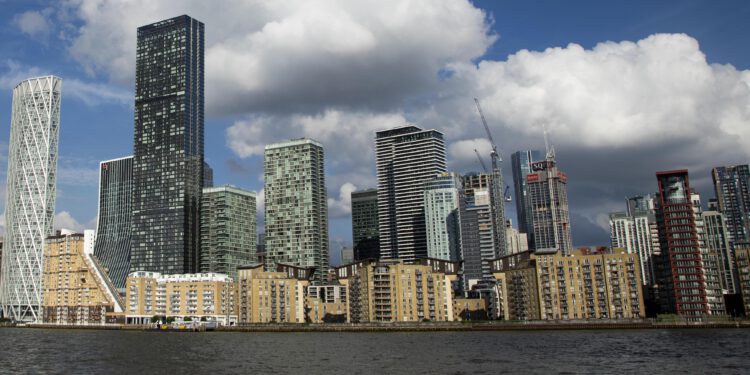 If you've been following UK politics and Brexit news in the last few weeks, you might be familiar with the phrase 'Windsor Framework', which has been in the headlines rather a lot. In particular, since UK MPs passed the bill by 515 to 29 votes on Wednesday, March 22nd.
To spare you endless jargonese, we've produced an 850-word summary of it in layman's terms.
We'll explain what the Windsor Framework is, why it's important, and who might benefit from it.
To begin: what is the Windsor Framework?
This is a legal agreement that was revealed by the UK Government on February 27th, 2023. It is chiefly designed to alleviate the disruption caused by the post-Brexit Northern Ireland Protocol, which critics argue has undermined trade between Northern Ireland and Great Britain since it took effect on January 1st, 2021.
Why is the Windsor Framework such an important milestone for Brexit?
It should prevent a hard border between Northern Ireland and the Republic of Ireland
Although a hard border was already averted under the Northern Ireland Protocol, businesses faced higher costs and more bureaucracy due to 'burdensome customs processes, inflexible regulation, tax and spend discrepancies and democratic governance issues.' The Windsor Framework is thus regarded as a long-term solution that eliminates the possibility of a hard border on the island of Ireland.
Facilitate faster movement of goods between Northern Ireland and Great Britain
The Windsor Framework is expected to substantially reduce the number of checks and controls on the movement of goods between Great Britain and Northern Ireland. This will be welcome news to businesses that have endured disruption since Brexit took effect.
Who may benefit the most from the Windsor Framework?
Trusted traders will benefit from significantly lower customs declaration costs
The Windsor Framework permanently enables the free movement of goods between Great Britain and Northern Ireland, removing any sense of a border in the Irish Sea. It also expands the 'green lane' (the UK's internal market scheme) to cut out time-consuming, costly customs processes and checks for businesses recognised as 'trusted traders'.
UK businesses selling goods destined for Northern Ireland can become 'trusted traders' by proving to HMRC that their goods are not at risk of being moved to the EU and becoming subject to EU duty. These businesses must also meet all the necessary customs compliance requirements, and others, such as systems and controls, which you can learn more about on the UK.gov website here.
For companies involved in manufacturing and processing, the turnover threshold for moving goods that will stay in Northern Ireland has quadrupled from £0.5 million to £2 million. Thus, this expands eligibility to about four fifths of manufacturing and processing companies in Northern Ireland that trade with Great Britain. But firms above this threshold will still be eligible to move goods if they are to be used for animal feed, healthcare, construction or not-for-profit sectors.
This is a 95-billion-Euro funding programme for research and innovation in Europe, afforded to countries in the EU and associated countries, the latter of which would apply to the UK. Funding is open to all organisations interested in engaging in ground-breaking research, new technology, or other projects to support climate change mitigation and improve food security.
The agreement could decrease the likelihood of a trade war between the UK and the EU
If the UK refused to agree a Brexit deal, the EU could retaliate by suspending the Trade and Cooperation Agreement. As you can imagine, this would be very disruptive for UK businesses, especially those that trade heavily with EU member states. Fortunately, the Windsor Framework renders this outcome highly unlikely.
The UK's financial services sector could benefit from a new UK-EU Financial Regulatory Forum
The executive body of the EU revealed earlier this month its intention to finalise a Memorandum of Understanding (MoU) on financial services regulatory cooperation. Since Brexit, London has faced stiffer competition from EU financial hubs such as Amsterdam, Europe's top share-trading venue in 2022, and Frankfurt, continental Europe's leading financial centre in 2021. It is hoped the new forum could repair and potentially strengthen UK-EU relations in the financial sector, which in 2021 contributed roughly £174 billion to the UK economy – more than 8% of national economic output.
VAT could become more flexible for UK businesses
UK businesses will be allowed to charge reduced VAT rates on goods supplied and installed via immovable property. The UK will also be free to reduce VAT rates for a broader range of goods than is currently permitted under EU law. For example, the UK Government claims the Windsor Framework would save 2,000 Northern Ireland businesses from having to register for VAT under a 2025 EU Directive.
There could be a new UK-specific marketing authorisation and labelling system for medicines
The UK's Medicines and Healthcare Products Regulatory Agency (MHRA) could assess all medicinal products destined for the UK. Those that comply with UK laws could be labeled 'UK only' and could be moved freely between Great Britain and Northern Ireland. The UK Government also claims the Windsor Framework 'safeguards frictionless access to the EU market for world-leading Northern Ireland pharmaceutical and medical technology firms'.
Agricultural foods, such as pork and milk, will have reduced checks.
This could benefit supermarkets and other food retailers, whose products will no longer be subject to physical checks and tests. Visual inspections should be drastically cut from 100% to 5%.
When is the Windsor Framework expected to be implemented?
Parts of the agreement could take effect by May 2023, but it may not be fully operational until 2025.
It is also highly likely that there will be further negotiations and amendments to the Windsor Framework in the coming months and years.
How can you stay up to date with all things Brexit?
Follow us on LinkedIn to read more expert analyses on Windsor Framework and other Brexit news.
Or get in touch with Arjen or Maartje, who will be happy to assist you.
Contacts
Arjen Odems, odems@cutraco.com
Maartje Meijer, meijer@cutraco.com